How many of us select a way to live, mold our profession to support that lifestyle, and use our art to celebrate it?
"I found a lifestyle, and I knew that whatever I did would have to work around my lifestyle." – Jimmy Buffett
As Buffett grew older, he used this lifestyle to inform a business empire that thrills his many fans. At this point, you can eat at a Margaritaville restaurant, visit a Margaritaville resort, or retire to a Margaritaville community. It's an amazing example of how embracing your niche can serve your creative business.
And he continued to create original music, releasing his thirtieth album of original music in 2020.
He truly thrived as a creative while celebrating his love of the laid-back, music-infused beach bar community.
It's a bit backward from how we're encouraged to think of ourselves. One of the first things people ask upon introduction is, "What do you do?" And they expect your reply to be an announcement of your profession. Many base their identities completely upon their professions. They allow their work label to control their worth in society, their interpretation of their environment, and their self-expression.
The idea of embracing a way of life that feeds your soul, molding your profession to support that lifestyle, and celebrating it with your art? Revolutionary! Radical!
And beautifully simple.
How does this idea feel to you? What would it feel like to look at your life this way? Let me know your thoughts (if you'd like) by replying to this email.
And here's a little Jimmy Buffett joy to buoy you for the rest of the week.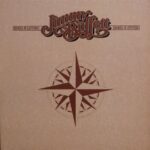 Changes in Attitudes, Changes in Latitudes
P.S. This post was inspired by "Margaritaville," an obituary of Jimmy Buffett written by Dan Rather and Elliot Kirschner for the "Steady" newsletter.